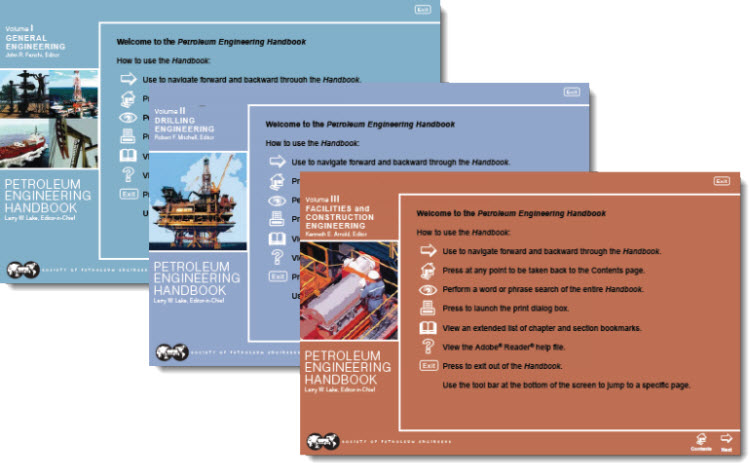 Contents Vol 1
Contents Vol 2
Contents Vol 3
1 Mathematics of Vibrating Systems
Alfred W. Eustes, III
2 Mathematics of Fluid Flow
John R. Fanchi
3 Mathematics of Transient Analysis
Erdal Ozkan
4 Fluid Sampling
John M. Williams and Sunil L. Kokal
5 Gas Properties
Brian F. Towler
6 Oil System Correlations
Robert P. Sutton
7 Thermodynamics and Phase Behavior
R.T. Johns
8 Phase Diagrams
F.M. Orr, Jr. and K. Jessen
9 Asphaltenes and Waxes
Long X. Nghiem and Bruce F. Kohse
10 Properties of Produced Water
David J. Blumer
11 Phase Behavior of H2O + Hydrocarbon Systems
E.D. Sloan
12 Crude Oil Emulsions
Sunil L. Kokal
13 Rock Properties
M. Batzle, D.-H. Han, and R. Hofmann
14 Single-Phase Permeability
Philip H. Nelson and Michael L. Batzle
15 Relative Permeability and Capillary Pressure
Richard L. Christiansen
16 Petroleum Economics
John D. Wright
17 International Oil and Gas Law
Mark D. Bingham, Scot W. Anderson,
and Dustin M. Ammons
18 The 21st Century Energy Mix
John R. Fanchi
Author Index
Subject Index
1 Geomechanics Applied to Drilling Engineering
Dan Moos
2 Drilling Fluids
Gary West, John Hall, and Simon Seaton
3 Fluid Mechanics for Drilling
R.F. Mitchell and Kris Ravi
4 Well Control: Procedures and Principles
Neal Adams
5 Introduction to Roller-Cone and Polycrystalline Diamond Drill Bits
W.H. Wamsley, Jr. and Robert Ford
6 Directional Drilling
David Chen
7 Casing Design
R.F. Mitchell
8 Introduction to Wellhead Systems
Mike Speer
9 Cementing
Ron Crook
10 Drilling Problems and Solutions
J.J. Azar
11 Introduction to Well Planning
Neal Adams
12 Underbalanced Drilling
Steve Nas
13 Emerging Drilling Technologies
Roy C. Long
14 Offshore Drilling Units
Mark A. Childers
15 Drilling-Data Acquisition
Iain Dowell, Andrew Mills, Marcus Ridgway, and Matt Lora
16 Coiled-Tubing Well Intervention and Drilling Operations
Alex Sas-Jaworsky, II, Curtis Blount, and Steve M. Tipton
Author Index
Subject Index
.
.
.
.
1 Oil and Gas Processing
Mary Thro
2 Oil and Gas Separators
Robert W. Chin
3 Emulsion Treating
Kenneth W. Warren
4 Water-Treating Facilities in Oil
and Gas Operations
Kevin Juniel and Hank Rawlins
5 Gas Treating and Processing
Edward Wichert
6 Pumps
Maurice I. Stewart, Jr.
7 Compressors
Robert A. Taylor
8 Prime Movers
Jim Strawn and Joe Lange
9 Piping and Pipelines
Ralph S. Stevens, III and Don May
10 Safety Systems
Maurice I. Stewart, Jr. and Kenneth E. Arnold
11 Liquid and Gas Measurement
Marsha Yon, Kevin L. Warner, and Tom Mooney
12 Electrical Systems
Dinesh Patel
13 Oil Storage
George H. Stilt
14 Offshore and Subsea Facilities
Patrick O'Connor, Justin Bucknell, and Minaz Lalani
15 Project Management of Surface Facilities
Gregory J. Kreider
Author Index
Subject Index
.
.
.
.
.

Enlaces funcionando correctamente,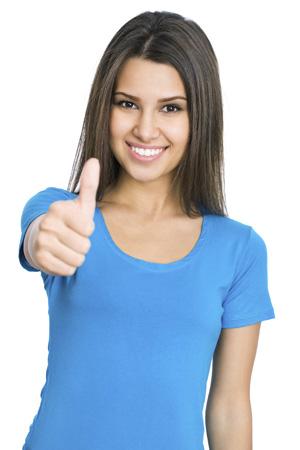 ---
Permisos de este foro:
No puedes
responder a temas en este foro.